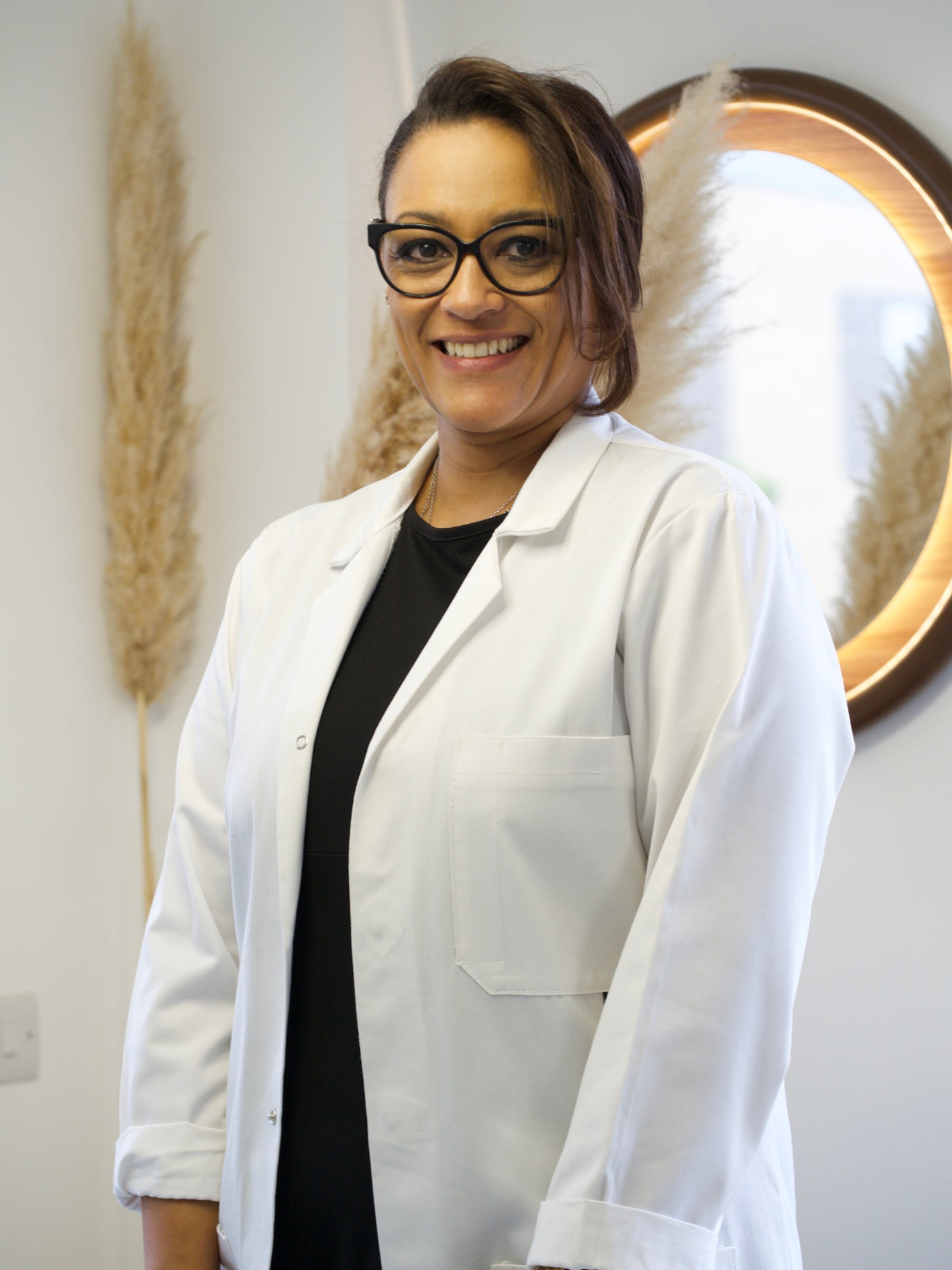 INTRODUCING CONSULTANT TRICHOLOGIST:
SAMANTHA STEWART
Samantha Stewart MIT
Consultant Trichologist & Hair Gain Ambassador
Experience: 30+ years
After a long standing relationship, we are delighted to introduce our hair expert - Samantha Stewart MIT - Consultant Trichologist and Hair Gain Brand Ambassador. Samantha has more than 30 years' experience at the London-based Spencer Clinic, one of the most established and trusted hair loss clinics in Europe and brings a wealth of knowledge and expertise.
Experiencing changes to your hair and scalp can be a scary experience. Excessive hair shed, breakage and thinning can have a huge impact on our confidence, sometimes to the point where it begins to affect our day to day lives. With so much information (and misinformation) available at the press of a button or a scroll on our phones, it can be hard to figure out what the cause may be and what possible solutions and treatments are available when looking for advice on hair loss, thinning and breakage.
With Samantha on board, we can provide access for our Hair Gain family to a hair expert who understands the emotional impact of hair loss and who can help you navigate your hair and scalp issues and arm you with the information and tools you need to work towards restoring your hair and confidence.
"Having been involved with Hair Gain from the start of their journey, I am so very honoured to have been asked to become a Hair Gain ambassador and their resident hair expert. It's very important for me to be able to recommend to my patients, a company that I truly believe in. The whole range beautifully complements our clinical therapy. In the 30 years of working at the Spencer Clinic, we have never stocked a hair supplement, that all changed once I discovered this exceptional brand" - Samantha Stewart
ASK SAMANTHA A QUESTION
Get to the bottom of your hair and scalp issues and ask our consultant trichologist your questions in the form below. We will get back to you with confidential and reliable hair advice along with bespoke product recommendations from our hair expert to help you optimise your hair care routine and support healthy hair.
Beauty Editor Laura Capon speaks to Trichologist Samantha Stewart to debunk hair growth myths and discovers scientifically tested methods of how to grow hair quickly.
Journalist Laura Cunningham reviews the 11 best scalp serums and treatments for stronger, healthier hair.
Journalist Grace Lindsay quizzes hair experts, including Trichologist Samantha Stewart, on whether Rosemary Oil is actually good for our hair and what the alternatives are.